Milo Lombardi & Band
The best music for your events.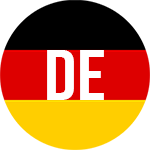 Choose Quality Live Music
If you're looking for an elegant vibe for your special event, you are in the right place.
Milo Lombardi and his Band are the best choice for any high-profile occasion. With their extensive experience in luxury entertainment and passion for quality music, they will bring your event to the next level, setting the perfect mood and making it unforgettable.
Charm, surprise and delight the audience with chic, jazzy melodies; a captivating cocktail of sounds, that blends the most beloved classics of jazz, swing, soul and bossa nova, topped with an electrifying feeling that will capture everyone's heart.
Why choose us?
Because you don't want to settle for an average party band. You understand quality, and you know that the best events demand top quality music, performed by outstanding musicians.
Milo Lombardi & Band:
Elegant Music • Made By True Artists • To Elevate Your Event
We offer a wide range of options:
From a solo performance, to a duo, trio, quartet and quintet.
Here's a sample of our work:
Contact Us About Your Event
booking@milolombardi.com
+49 176 2687 5452
Or request a quote